Posts for tag: oral cancer
By Steven R. Gluck, D.D.S.
November 20, 2011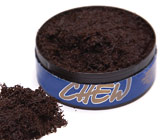 For many people, starting a chewing tobacco habit begins as something you do with "all the guys" to be cool and fit in. It often starts when playing sports such as baseball. And because it is smokeless tobacco, many people think it is harmless; thus they slowly start "dipping" more often until they are chewing tobacco throughout each day, every day.
The truth about chewing tobacco is that it isn't harmless. It is extremely dangerous and contains more than 30 chemicals known to cause cancer. It also contains nicotine, the highly addictive-forming drug found in cigarettes. Sure, it may not have the odorous (and dangerous) impact of cigarettes, cigars and pipes that can negatively impact others nearby, but it can destroy both your oral and general health and even kill you.
Steps You Can Take to Quit
Once a person decides to stop using chewing tobacco, it can be a difficult process and even more difficult to quit cold turkey. If the latter describes your situation, try a smoking cessation program or talk with your doctor about prescription medicines available to help you kick the habit. You may also find free counseling (via telephone) or other groups and organizations created to help people break free from their tobacco addiction. This is often a great way to start the quitting process.
Two of the most important steps you can take are to involve your physician and our office in your strategy to kick this habit. In addition to encouraging and supporting your decision, we can closely monitor your oral health during the process.
By Steven R. Gluck, D.D.S.
July 31, 2011
Oral cancer is on the rise in the United States, yet few people are familiar with the disease and its risk factors. The National Institute of Dental and Craniofacial Research (NIDCR) estimates that 35,000 Americans are diagnosed with the disease each year. The good news is that prevention and early detection can greatly reduce your risk of developing oral cancer.
Risk Factors for Oral Cancer Include:
Tobacco: Smoking and using chewing tobacco have been shown to increase the risk of developing oral cancer.
HPV virus: The Human Papilloma Virus (HPV) is the same virus linked to cervical cancer and genital warts. According to the Oral Cancer Foundation (OCF), many young people and women are being diagnosed with oral cancer as a result of exposure to the HPV virus.
Age: Although it occurs more frequently in people over the age of 40, the incidence is increasing in younger people.
Alcohol Consumption: Oral cancer is six times more common in those who drink alcohol excessively.
Diet: People who consume lots of red and processed meat and fried foods are at greater risk.
Symptoms: Alert our office if you notice a change in your mouth such as a sore that doesn't heal or bleeds easily; a lump, thickening, crust or erosion; pain or tenderness; or a change in the way your teeth are positioned. Our office can administer an easy, painless test that detects abnormal cells.
Other symptoms may include unexplained bleeding or numbness in the mouth, difficulty chewing, swallowing or speaking, hoarseness, chronic sore throat or changes in your voice.
Importance of Dental Screenings: In its early stages, oral cancer can often go unnoticed, but visiting our office regularly can ensure that any cancerous cells are detected and treated early. Our office will check your tongue and the area under your tongue, as well as your lips and palate and the back of your mouth.
Contact us today to schedule an appointment to discuss any questions that you may have regarding oral cancer. Read more about this topic in the Dear Doctor magazine article "Oral Cancer: This Article May Save Your Life."