Welcome to Our Practice!
Steven R. Gluck D.D.S.
Cosmetic and Family Dentistry
We would like to welcome you to our practice. We take great satisfaction in helping you maintain optimal oral health. Our practice is devoted to comprehensive and preventative patient care. We strive to help every one of our patients keep their teeth healthy and their smiles bright. Dr. Gluck keeps current with the latest in dental diagnosis and treatment to ensure that our patients receive the best quality care possible.
At this in-depth website, you can browse through pages of information about dentistry treatments and technologies - from preventative and restorative to cosmetic dentistry and implants. The more you know, the better prepared you'll be to make decisions about your dental care.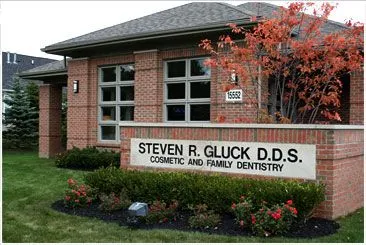 You can also learn more about our practice on this website, from our office location and hours to our emergency policies. Most importantly, we encourage you to let us know if there is anything we can do to make your visits more comfortable and productive. Again, welcome!
---
Love your smile... Ask us about professional whitening options just for you!
Your confident smile starts here!
Invisible braces, treating teens, adults & little smiles!